shaded pallet planter
I'm back in Hawai'i after 9 weeks of traveling. Today Marina and I went into town to run some errands and we harvested 2 pallets. I also bought some cord and sun screen fabric because some of the plants in our garden were not in great shape. I think the plants were getting dried out from the very hot sun despite frequent rain showers so we decided to make raised and covered planters. Being raised will help to keep out the slugs that carry rat lung worm. We also bought 2 tomato plants, 2 eggplant and 1 cucumber.
The pallets weren't in great shape so the first task was removing the all the boards on one side and filling in some gaps on the other.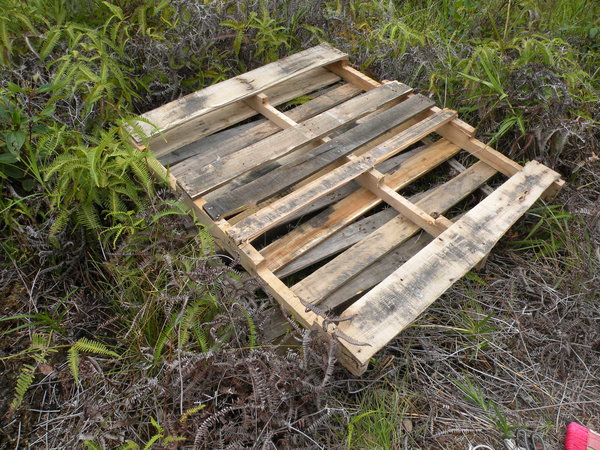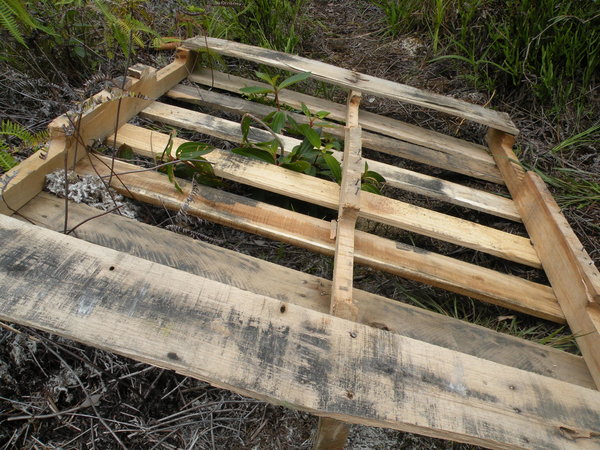 I took some of the boards I cut and pryed off and made legs. The supporting trusses are nailed in and held to the legs with cord sitting in notches.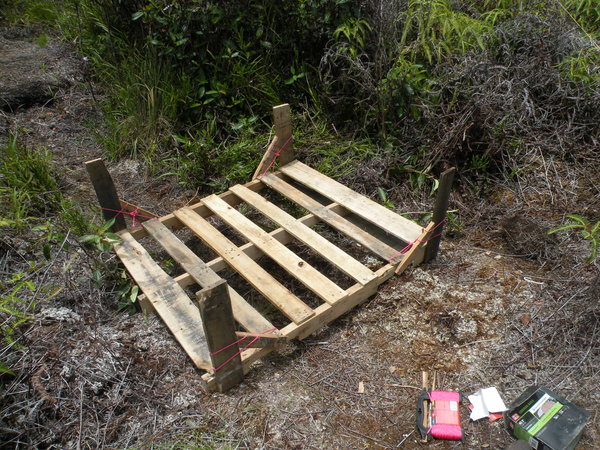 I put some rusted chicken wire Marina salvaged from the side of the road down as the first layer. We both experimented with different ways to hold the soil in and settled on the foam sheets from the boxes our solar panels came in.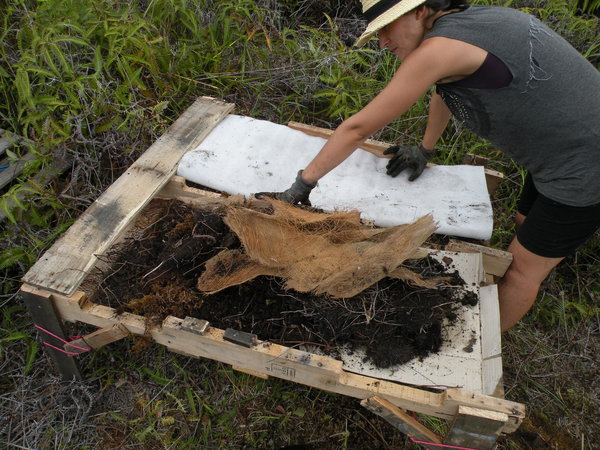 I found two good spots far back in the lot to harvest soil. The first spot already had fresh soil exposed. I think perhaps a boar was digging here. It can be difficult to find enough soil between the thick mat of fern roots and the basalt. I probed around a bit with the shovel in some spots that seemed promising until the shovel didn't hit rock when I jabbed it into the ground.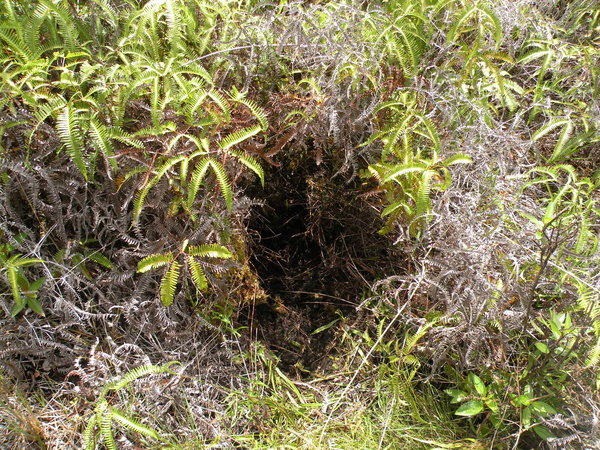 Here's how the soil from that harvest spot compares to the more easily accessible lower quality soil on the top. We mixed these together and added much more high quality soil.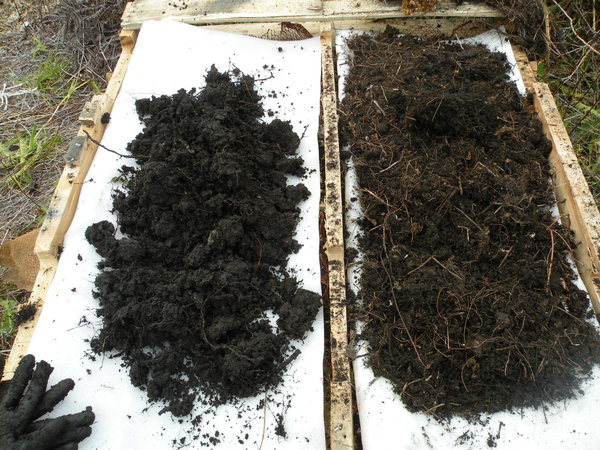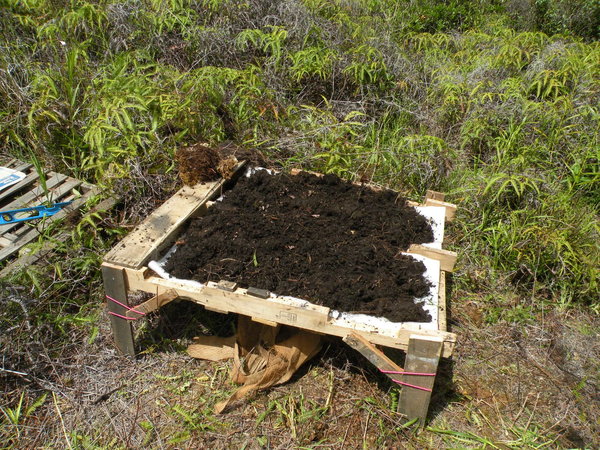 While Marina transferred the existing and new plants to the planter bed, I made some pegs by hacking at some sticks with a machete. Then I put up some PVC posts anchored to the pegs and the planter. The posts hold up the sun shield and there is space on the south side under the canopy to put pots. There is more sun shield on the north side to cover a second planter with the second pallet.